About 4th Annniversary Sale!
Announcement from the Development and Live Operation teams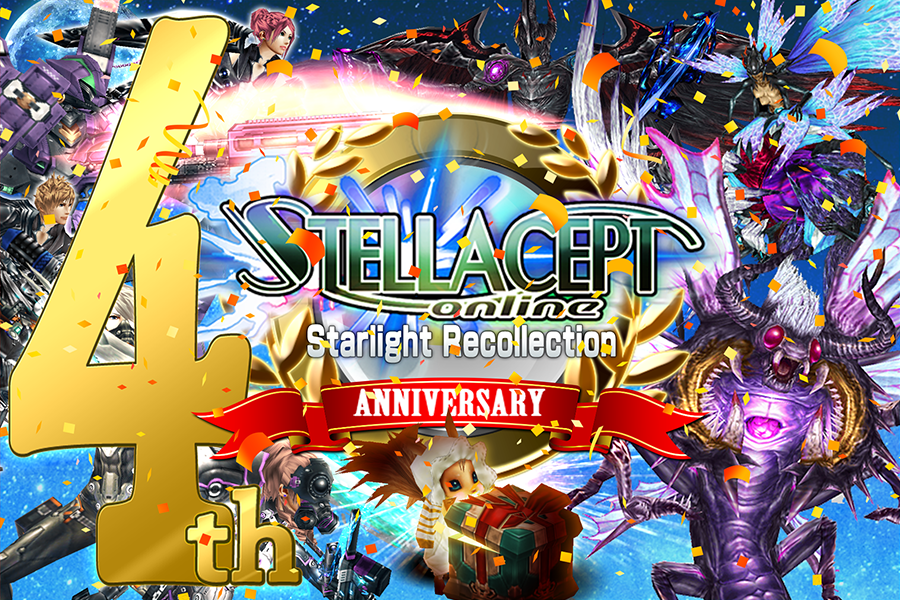 Thank you for playing Stellacept Online.

Stellacept Online celebrates the 4th anniversary of it's official release in July 2019.
We would like to thank you, the users.

To celebrate, we've planned to hold a 4th anniversary commemorative sale.

[Your Targets]
Avatar Type Wheel
Item Type Wheel
Pack Item

etc…

July 12th, 2019 (Fri)
We will start our sale after shop maintenance.

We are also planning to hold the First Purchase Campaign
where you can receive extra Star Gems on your first buy.
Don't miss out on this oppurtunity!



Other release details will be announced later.

We hope you will continue to enjoy Stellacept Online.


The Stellacept Online Development and Live Operation teams.